Key consultants

MANI specializes in foreign collaboration agreements, corporate law advisory services, review of internal control processes, and rehabilitation / restructuring of financially weak companies.

PC has been keenly involved in project finance, preparation of business plans, financial structuring, corporate business strategies and information systems.

Rajeev, a Chartered Engineer, has undertaken certification and valuation assignments for prestigious companies in India and overseas.
S. Datta, Consultant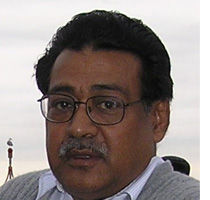 Dada, as he is more commonly known to people close to him, is an engineer by qualification and a banker by profession. After completing five years with a private sector electricity distribution company in West Bengal, he joined State Bank of India – the largest bank of the country – in 1978, from where he retired in 2010 on achieving superannuation. Throughout his career with the Bank, he was in the "Consultancy Services Cell" of the Bank which specializes in Project Appraisal and conduct of TEV studies for Greenfield projects, expansion / modernization projects, Rehabilitation / Restructuring and also for Corporate Debt restructuring. The stint gave him tremendous exposure to a variety of industries, and in turn the Bank gained from his sincerity, ever-expanding knowledge and solid ethics. He has in depth understanding of Power sector including renewable energy projects, steel industry, textile industry, hospitality and healthcare etc. As head of the Consultancy Services Cell, Delhi, he has been deeply involved with conducting Techno-Economic Viability (TEV) studies as an integral part of the loan appraisal process of the Bank. He has extensively worked for preparation of Corporate Debt Restructuring (CDR) packages in case of companies facing financial stress.

In his long innings with SBI, he was extensively involved with conducting training for the bank officials for Credit Management, not only in India but overseas too. In 2009, he was on deputation to World Bank as a Consultant for developing a pilot project on "Promotion of Energy Efficiency in the SME sector in India" based on which the World Bank has since launched the full project from May 2010.

After retiring from SBI, Dada has dived headlong into consultancy, the subject he knows best. Clients benefit from his mature understanding of technical as well as financial issues.