Key consultants

PC has been keenly involved in project finance, preparation of business plans, financial structuring, corporate business strategies and information systems.

Dada, as an ex-banker, has more than 3 decades of experience in conducting techno-economic viability studies with complete understanding of corporate debt restructuring.

Rajeev, a Chartered Engineer, has undertaken certification and valuation assignments for prestigious companies in India and overseas.
Subramaniam R Iyer, Founder & Consultant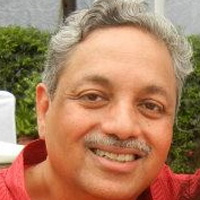 "Iyer" or "Mani", as he is generally known, graduated in Commerce from Shri Ram College of Commerce, Delhi University, Delhi in 1977. He articled with V. Sankar Aiyar & Co., New Delhi during his Chartered Accountancy. Simultaneously, he joined Institute of Companies Secretaries of India (ICSI). He cleared both examinations in first attempt. For his best paper in India on Company Law, he was awarded the D. L. Mazumdar Silver Medal by ICSI. Immediately thereafter, he also completed Cost Accountancy to join the elite club of the select few who were members of all the three institutes -ICAI, ICSI, and ICWAI. He was also in the first batch of the professionals to be awarded a certificate on the Valuation Course conducted by ICAI.

Mani has rich industrial experience of a 5-years term with DCM Limited and then another 5-years term with SubrosLimited as the head of Finance and Company Secretary. Since 1992, he has been a consultant to various corporates.

He specializes in technical and financial collaboration and other agreements, corporate law advisory services, review of internal control processes, and rehabilitation / restructuring of financially weak companies, and business valuations besides syndication of finances